GENPROFIT™ BEEF EMBRYOS GIVE YOU THAT OPTION.
Producing a higher-premium product in the beef industry requires strong attention to genetics, including carcass traits and feed efficiency. Maximize your revenue by using GenProfit™ beef embryos sired by industry-leading Leachman-ProGentus bulls.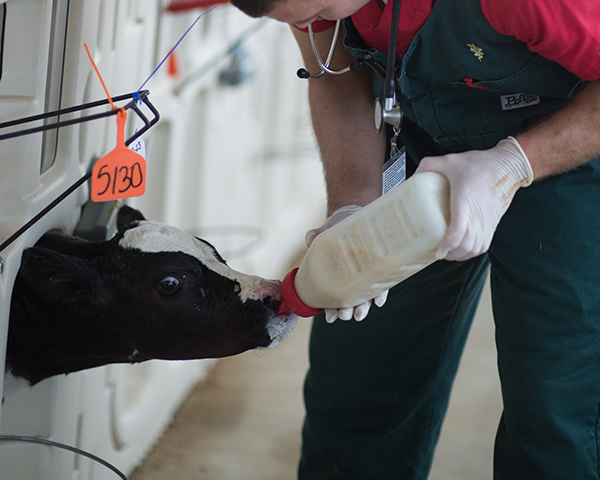 What makes Progentus GenProfit™ embryos better than the rest?
PROGENTUS GENPROFIT™ BEEF EMBRYOS PROVIDE:
An opportunity for the dairy industry to produce a consistent, year-round supply of 100% beef, high-genetic merit calves for the feedlot industry.
The ability to purchase optimal beef genetics at an economical price.
A program supported by Trans Ova Genetics teams and technology.
PROGENTUS GENPROFIT™ BEEF EMBRYOS ARE:
Comprised of 100% beef genetics.
Produced from a consistent source of maternal genetics.

Angus-based females that are still in production.
Sourced from High Plains region, known for consistently producing the highest-valued feeder calves.

Produced using elite $Feeder sires from Leachman Cattle of Colorado

Selected for feedlot growth, carcass merit, feed conversion, and calving ease.
GenProfit™ sires are selected using Leachman Cattle of Colorado's proven financial index, $Feeder.
This index accurately values the 3 major profit drivers in the feedlot:
feed efficiency
red meat yield
carcass value
$Feeder gives you an unfair advantage in making your dairy cross cattle the most profitable feeder cattle they can be!